ABOUT US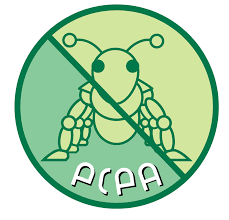 TRULY CARE (HK) LIMITED
Has been established for more than 20 years. Truly Care(HK) is also a member of Pest Control Personnel Association Of Hong Kong (PCAA). After these years of time and hard work, it has continuously trained and improved its technology. In addition to having a certain reputation and affirmation in the market, it is also valuable that the company has multiple fleets that can quickly merge To effectively reach the customer service area to solve the pest problem, the colleagues in the customer service department will listen carefully to the pest problem that the customer is worried about, and provide feasible solutions on the phone immediately, and patiently responding to the customer is also the top priority. We wait at any time Serve everyone.
Truly Care Pest & Termites Control will services at Hong Kong, Kowloon, New Territories and Outlying Islands provide various pest control services and specialized products for termite detectors. Our service targets include major industrial and commercial organizations, government departments, restaurants, manufacturers and residential buildings. In recent years, the company has continuously introduced new technologies, such as the necessary outdoor mosquito trap (VECTOTHOR IN2CARE). Truly Care(HK) is an authorized seller and authorized service provider of ENSYSTEX. We are also the "Yi Duo Mi" ™ termite community prevention system Authorized company.
We are committed to providing customers with services in different forms of contract, with the purpose of ensuring that the environment in which customers live or work is properly protected. Insect pests will not be a problem for you, because we can help you!
100% guaranteed* service 【Insect-free state】
Full guarantee promise
We will provide customers with service guarantee commitments. When a customer signs a pest management contract, the customer obtains the service guarantee from our company. That is, Truly Care (HK) provides customers with after-sales guarantee services, so that customers can obtain a "insect-free state" environmental space. If the customer signs the contract during the validity period, if there is a pest problem, we will arrange for special treatment immediately, and the customer does not need to pay any additional fees.
*Contract terms shall prevail
If during the period when the customer signs the contract, we receive a problem with pests, immediately notify Truly Care (HK) ,our pest management service department (when necessary and possible), will take care of it as soon as possible.